The discount will be automatically calculated by eBay in your shapping cart
Then you can checkout and purchase all items at one time
Axial SCX10 Trail Honcho 4WD (Model AX90022)
Axle Carriers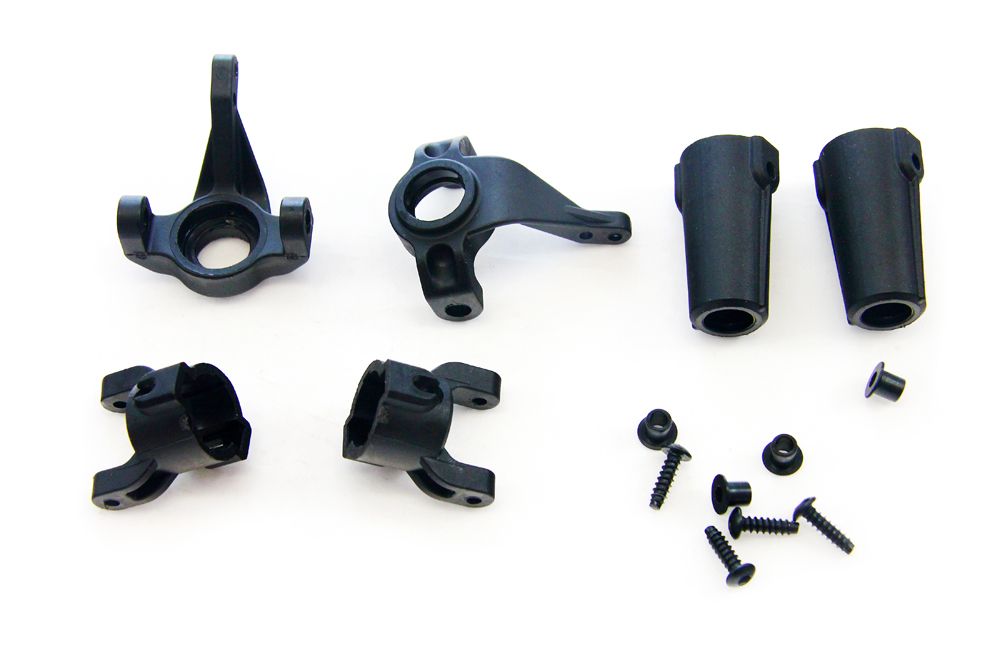 Axial SCX10 Trail Honcho 4WD (Model AX90022)
Axle Carriers
This Product Includes:
C-Hub Carrier Set (Part # AX80012)
Axle Hub Set (Part # AX80004)
Rear Axle Lockouts (Part # AX80020)
The parts included with this product are exclusive to what is pictured above.
This product is BRAND NEW* and is from a NEW, unused, disassembled
Axial SCX10 Trail Honcho 4WD (Model AX90022)
*Due to the disassembled nature of this product, some included parts may show very slight signs of wear.
*Manufacture Part Numbers are for reference only - This product does not come in manufactures packaging.
WE STRIVE FOR 5 STAR SERVICE!

When leaving feedback, you'll be asked to rate our services in four categories on a 5 Star scale - 5 being the best. If you feel you didn't receive 5 Star service, PLEASE contact us before leaving feedback. We promise 100% satisfaction!
WE STRIVE FOR 5 STAR SERVICE!
| | |
| --- | --- |
| How Accurate was the item description? | |
| How satisfied were you with the seller's communication? | |
| How quickly did the seller ship the item? | |
| How reasonable were the shipping and handling charges? | |
We ship WORLDWIDE to all countires.

We accept PayPal and major credit cards: Visa, MasterCard, American Express.

Payment must be received within 7 days.

As a buyer, you are responsible for reading all the information within this listing
and you are agreeing to the terms herein.
We ship WORLDWIDE using a USPS Shipping Partner - DHL - for all domestic and international shipments.

Every order paid by 8AM central time will be shipped same day! All other orders will be shipped by the end of the next business day! Order with Dollar Hobbyz and have confidence your order will ship FAST!

You will receive a shipment notification email once your order has been shipped.